Aleutian Airways, operated by Sterling Airways, receives final FAA Approval for service to Dutch Harbor and the Aleutian Islands
After an extensive and rigorous approval process, Aleutian Airways has received FAA approval to begin both charter and scheduled service into Tom Madsen Airport, Dutch Harbor, Unalaska.
"This has been a broad and all-encompassing safety review to prove and demonstrate that the Saab 2000 can safely operate in and out of Dutch Harbor" said Wayne Heller, President, and CEO. "Our flight, maintenance, dispatch, safety, and engineering teams have worked tirelessly over the past year to develop policies and procedures that set a new standard for safe operations at Dutch Harbor. In addition to hiring some of the most experienced Saab 2000 pilots familiar with operating to and from Dutch Harbor, our team worked closely with Saab, Rolls Royce, and its runway engineering and analysis partner AeroData, to ensure and validate that safe operations were possible for flights in and out of Tom Madsen Airport," Heller went on to say.
Aleutian Airways, operated by Sterling Airways, is a joint venture between several veteran airline investors and operators including Wexford Capital, McKinley Alaska Private Investment and Alaska Seaplanes, to answer the community's need for airline service to the Aleutian Islands as well as other destinations throughout Alaska.
Chartered service to Dutch Harbor will begin immediately, and an announcement on scheduled routes will be released within the next two weeks.
Please visit www.flyaleutian.com to learn more, sign up for email updates, and follow Aleutian Airways on Facebook and Instagram. For information about charter flights and rates, contact Derek Shanks, 907-600-7064; Derek.Shanks@flyaleutian.com.
For media assets or to schedule an interview please contact Ashley Roy, Director of Branding and Communication, aroy@flyaleutian.com.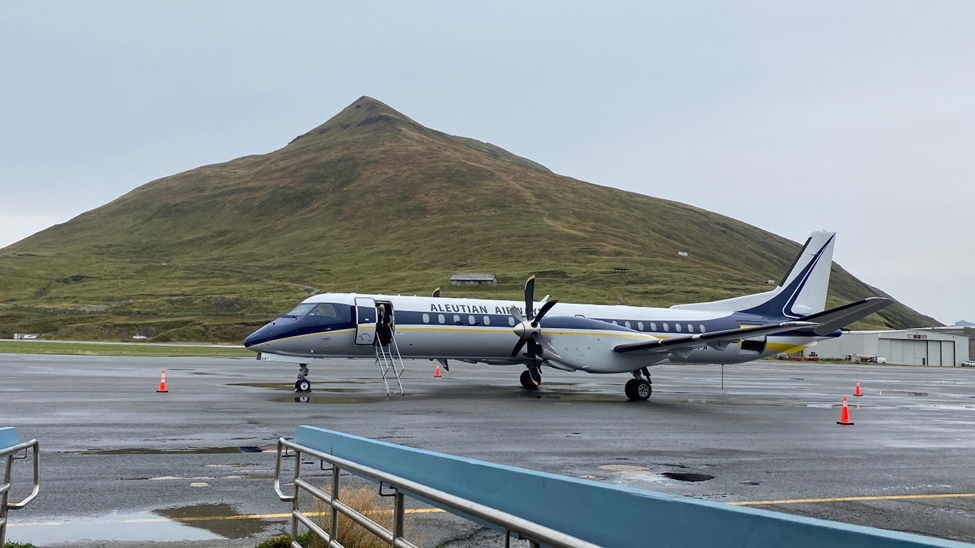 ###
About Sterling Airways
Sterling Airways, a portfolio company of Wexford Capital LP, has the mission to set a new standard in aviation. Led by a team of experienced airline professionals, Sterling provides the highest level of safety, customer service and professionalism in the industry. For more information visit flysterling.com
About Wexford Capital LP
Wexford is an SEC-registered, value-oriented multi-strategy investment firm that has been capturing risk-adjusted returns across public and private markets since its inception in 1994. The firm has offices in West Palm Beach, FL Greenwich, CT, and Oklahoma City, OK. Wexford maintains a highly opportunistic approach to investing, centered on buying quality assets at attractive prices. The transportation sector, and in particular the airline industry, is one of Wexford's core areas of expertise. Wexford has a long track record of investing in the airline industry, such as founding and driving the transformation of Republic Airways into a regional airline with over 200+ modern regional jets. For more information, visit www.wexford.com
About McKinley Alaska Private Investment
McKinley Alaska Private Investment is an Anchorage-based private investment firm using proven and reliable investment experience paired with Alaska connectivity to identify private equity, venture capital, and direct lending opportunities in or for the benefit of Alaska. McKinley Alaska is part of the McKinley Management, LLC family of companies including McKinley Capital Management, LLC and McKinley Research Group, LLC. For more information, visit mckinley-alaska.com
About Alaska Seaplanes
Founded in 1997, Alaska Seaplanes operates from its hub in Juneau, connecting 14 communities with passenger and cargo service on a year-round basis, utilizing both floatplane and IFR wheel plane service. For more information, visit www.flyalaskaseaplanes.com