Aleutian Airways
Ready for bigger, faster and more capable air service to the Aleutian Islands?
Fly Aleutian Airways – The Strongest Link in the Chain.

Offering charter and scheduled Saab 2000 service to and from Anchorage, our deeply experienced crews are committed to delivering the highest standard of service to get you where you need to go.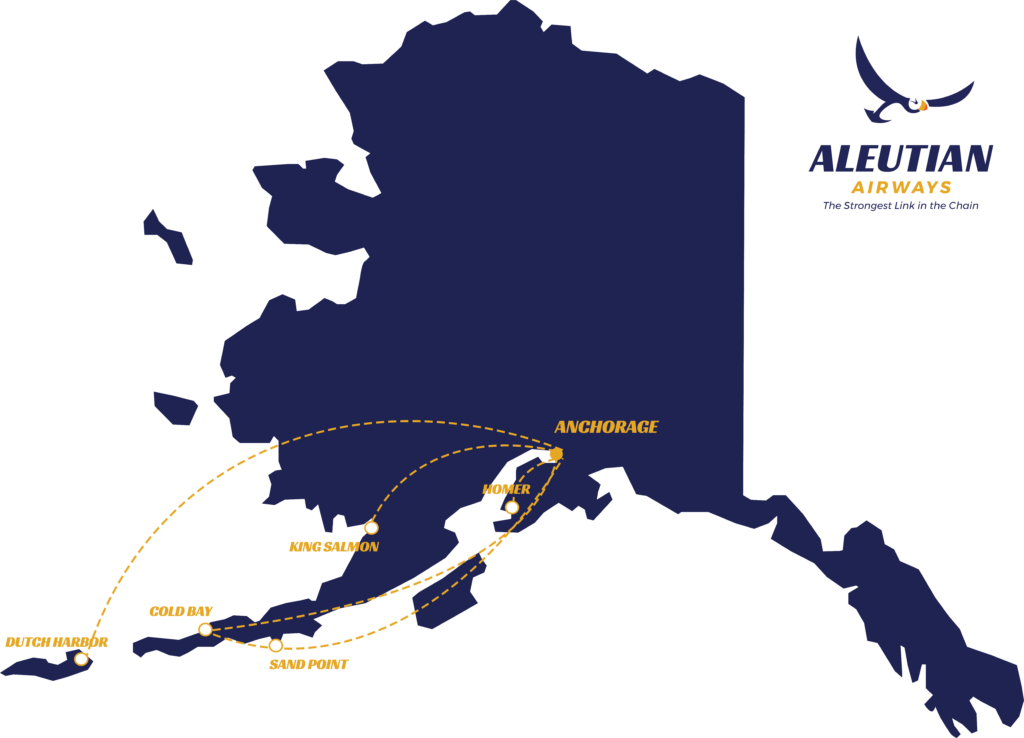 THE STRONGEST LINK IN THE CHAIN